This rig can effectively reduce the loss of fake bait when the bottom is obstructed by many underwater conditions. It is also a kind of hook rig often used by fishing enthusiasts. Here is an illustration of the assembly process.
The worm hook and noodle worm are shown in the picture. The worm hook, as its name implies, has a bend near the hook's eye. The worm's body is slender like a noodle.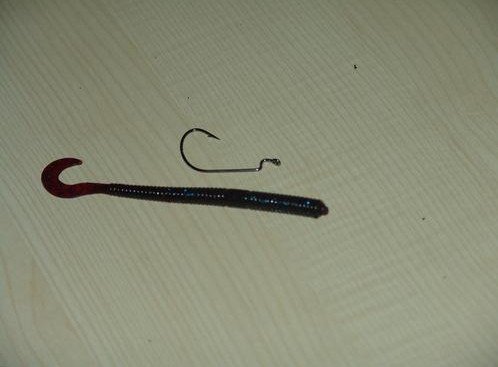 1. First, the hook point penetrates from the center of the worm's head along the worm's axis.
2. After the hook point penetrates 4-5 mm, it pierces laterally from the head of the worm.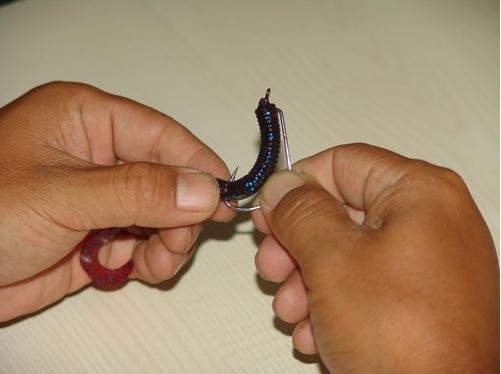 3. After the hook point is pierced, push the worm's head toward the flection of the worm hook. The hook's flection part is buried in the pierced worm. At this time, the flection part of the hook is stuck inside the worm body, which prevents the worm body from slipping off the hook.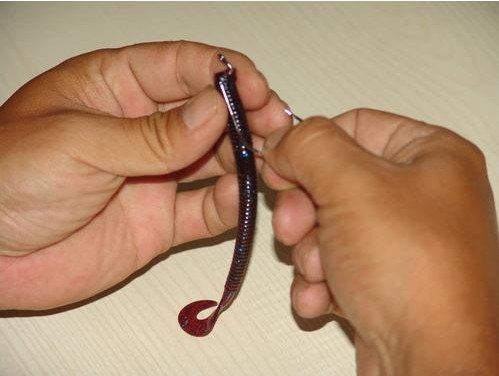 4. After the worm's head is pushed in place, use the hook body to measure the position where the hook point penetrates. In order to ensure that the insect body does not deform after being hooked, the posture is natural after entering the water.
6. After measuring the position, the hook point penetrates from one side. When piercing, pay attention to the natural relaxation of the insect body, not the state of twisting.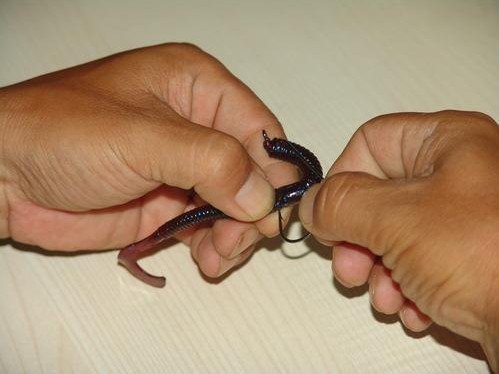 7. The point of the hook penetrates from one side and exits from the other. Note that the position of the puncture is still where the measurement is started.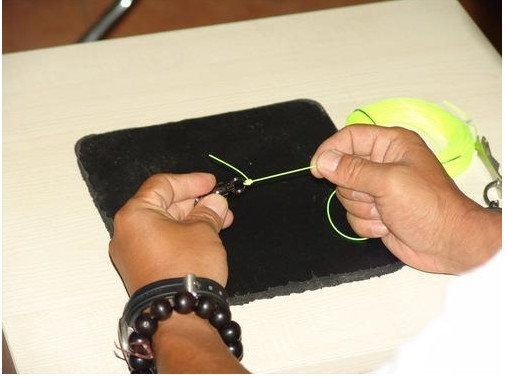 8. After the point of the hook is completely stabbed, it is flat attached to the surface of the worm body. The soft lure body naturally does not bend or stretch, and the head of the insect body and the wiring ring of the worm hook are in the best state. At this time, there is a final step, which is to use hook point pierce to the surface of the worm lure body. This operation can not only prevent the bottom from hanging, but also not affect the hook point of the fish when attacking the bait.